Nestlé
Coffeemate
ART DIRECTION | PACKAGING DESIGN | PRODUCT DESIGN
Spring 2015

This project is a class project sponsored by Nestlé.
TEAM MEMBERS:

Dee Ding – Environmental Design
Carissa Atrianty – Graphic Design
Mona Gabai – Graphic Design
Youju Lee – Product Design

FACULTY MEMBERS:

Gerardo Herrera
Pascual Wawoe
PROJECT OVERVIEW:

Over the course of fourteen weeks, we worked on retelling the coffee creamer experience that Nestle Coffeemate offers to a wider range of audience. We believe that coffee creamer experience should be an experience that should be shared with your loved ones. The new, fresh experience is to be delivered through packaging, product, and retail space.

ROLE:

My responsibility as a graphic designer in the group is to design the packaging, create a visual system, as well as designing the retail wall.
"What you eat and do matter to us. We are pleased to provide you a healthy product to enjoy and experience a new taste everyday."
Liquid


Frozenable / Stable / Striking /
Faster Opening Method / Not Easy To Spill
______________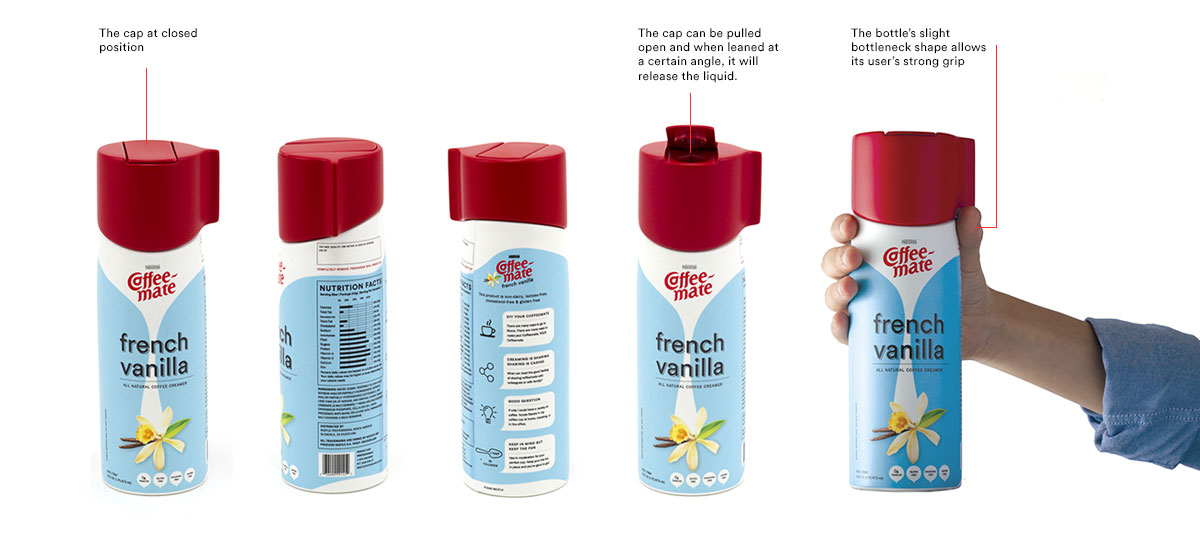 Powder

Space Efficient / Stable / Striking /
Easier Opening Method
______________
To-go

Light / Easier opening method / HANDY
______________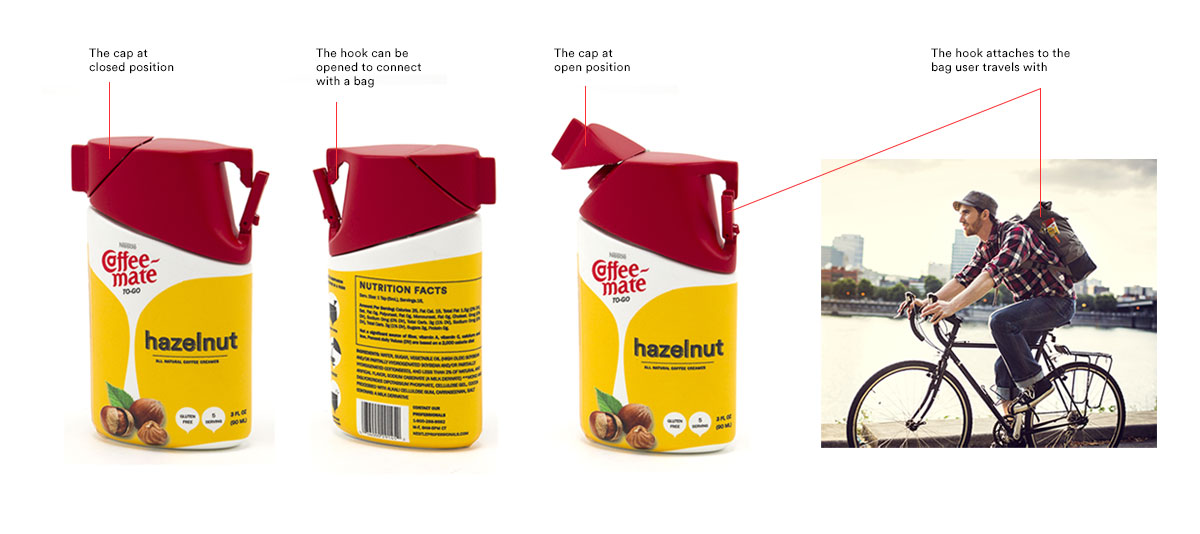 All-for-One

Shareable / Handy / Striking / Compact
______________
New
Products


Along with the solutions to current products, we also presented the possibility of Coffeemate's extended products in the future.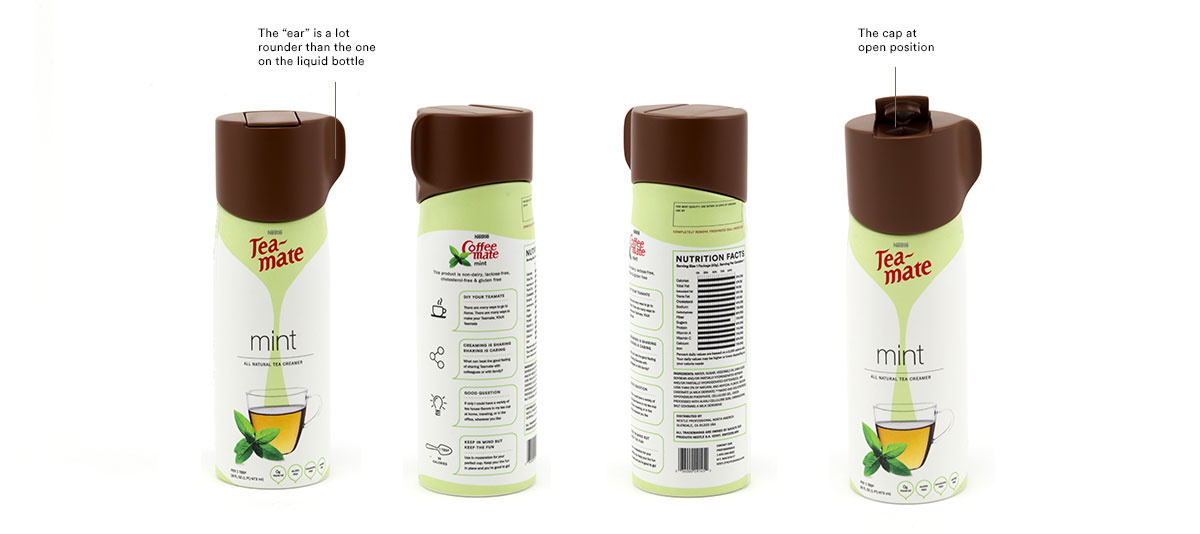 Cup 'O Mate


Espresso snap creamer

______________
Espresso Iced-Coffee

With changeable cap for different flavors

______________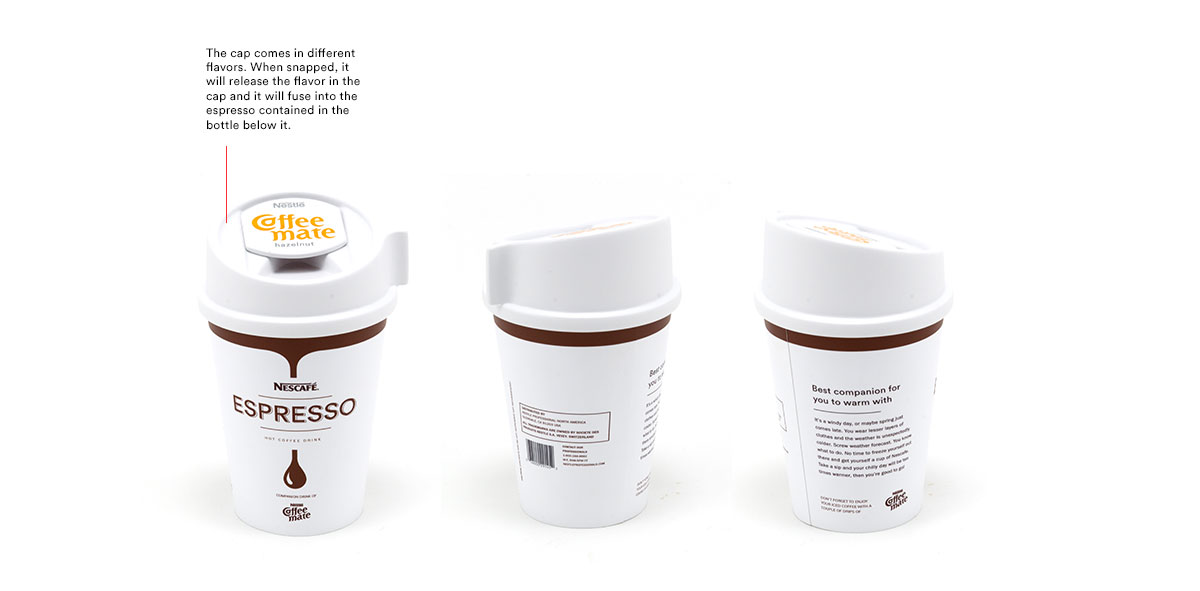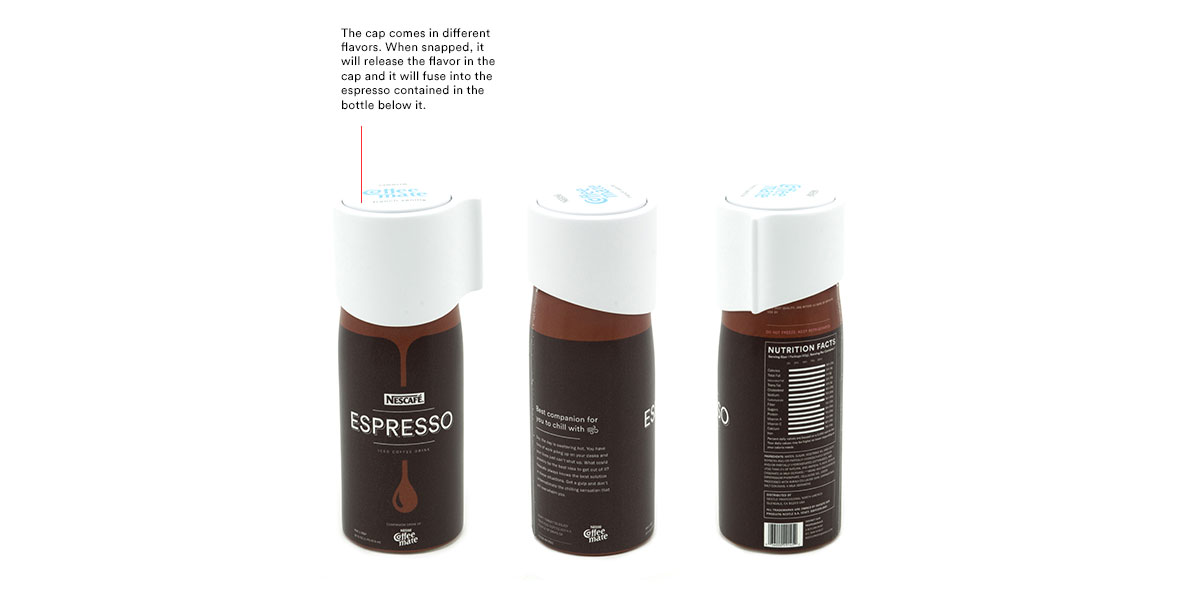 Product Timeline

Timeline that measures the length of time required
for the proposed products to reach the market

__________
Retail
Development

Coffee creamers are mostly achieved and bought in retail stores such as Ralphs, Vons, or Whole Foods. We draw this statement based on the early observation and retail study we did earlier in the semester.

__________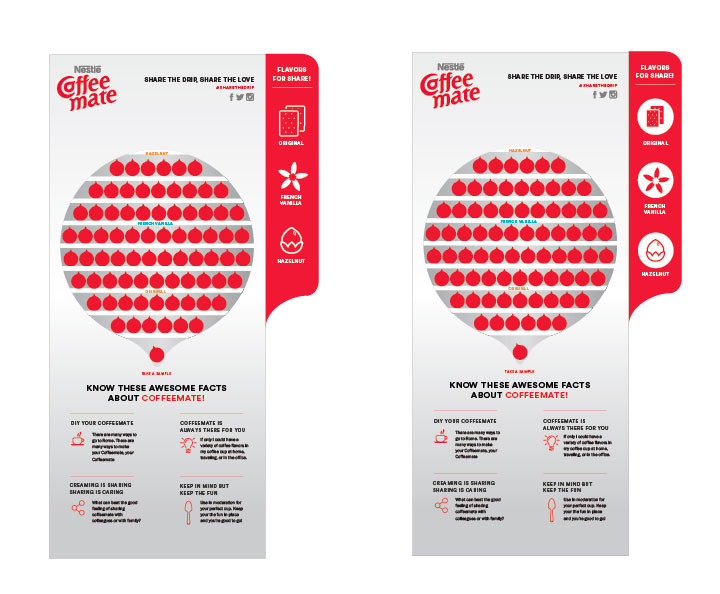 Process


____________


Concept
Building
It all started with a simple gesture. When a creamer drops into the coffee, we thought it created a simple yet captivating form. Hence, the teardrop becomes our concept. Furthermore, when the teardrop expands to be a ripple.

A ripple that comes from the teardrop symbolizes the gesture of sharing. From what starts out as a single teardrop, spreads across the coffee surface until the ripple hits the cup edges. Hence, we aim Coffeemate to promote sharing culture through coffee culture, to which we integrate into the form and graphic languages.
From the what-ifs, we brought our short words written in sharpies on a bright-colored post-its to 'life'. We began the process by creating sketches of what possible forms the ideas could represent.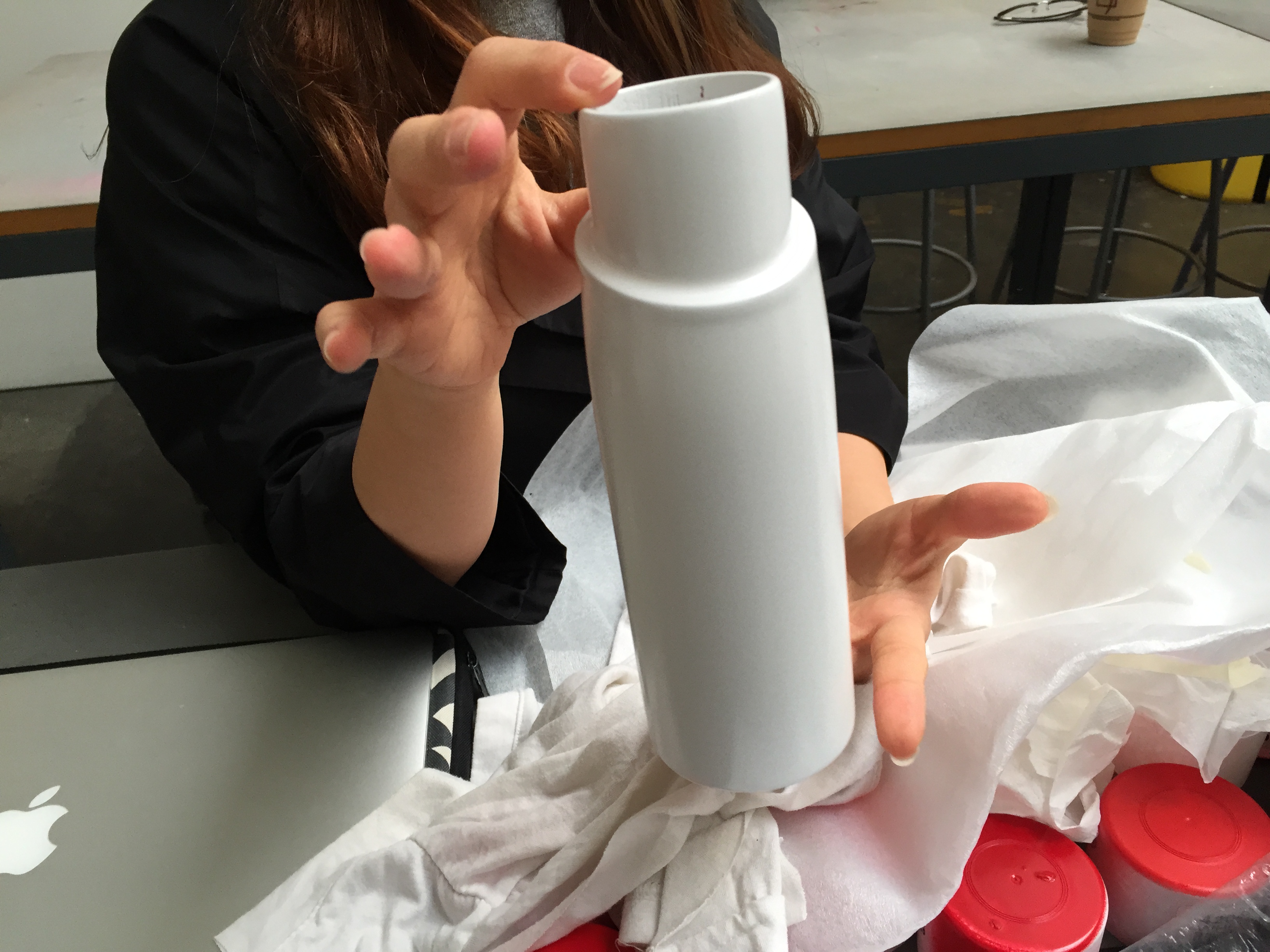 We began exploring forms in sketches, we wanted to provide visuals that convey sharing. Without using the actual materials, we began playing around with the most flexible, bendable, fragile material to bring the forms to life.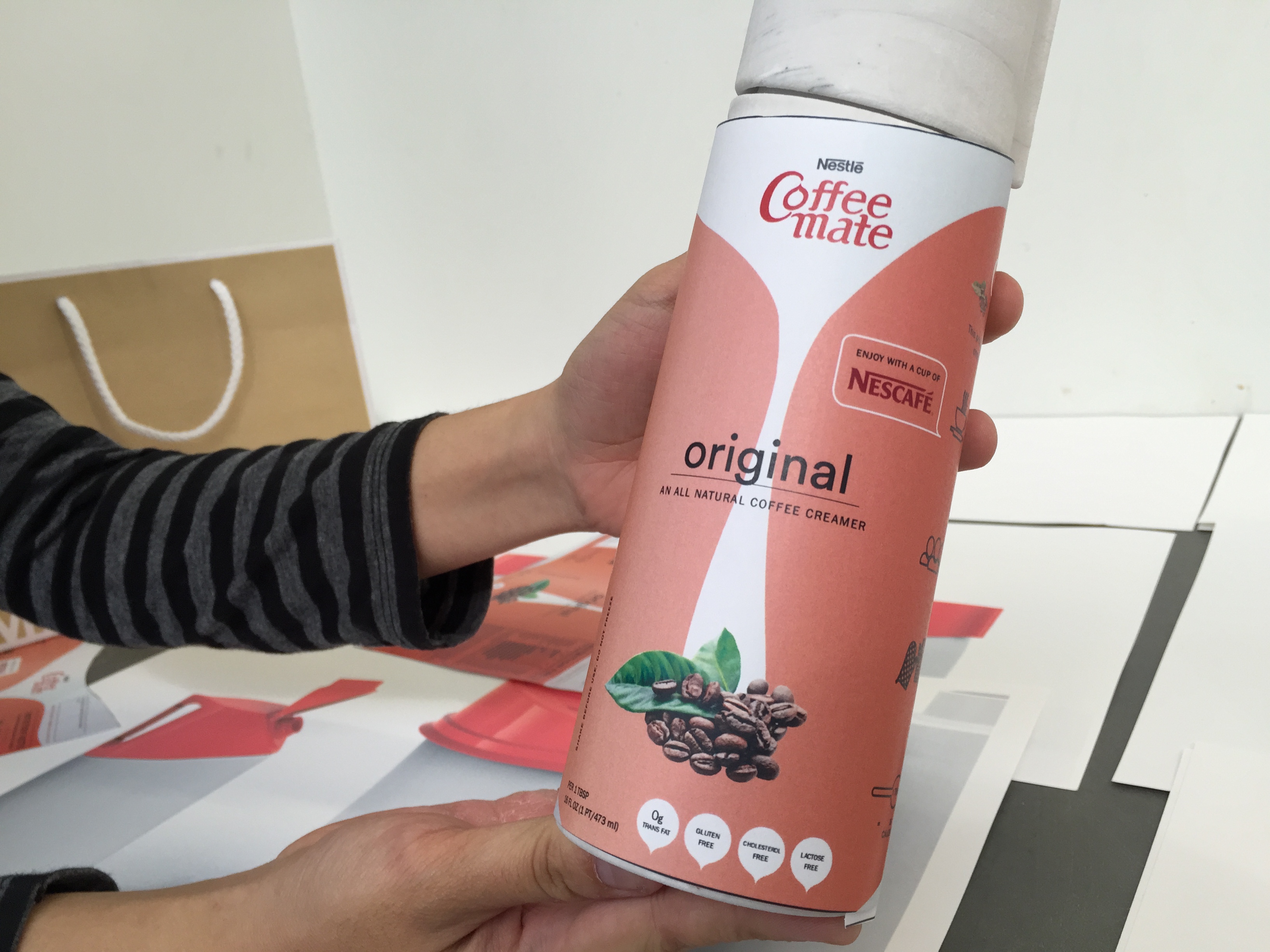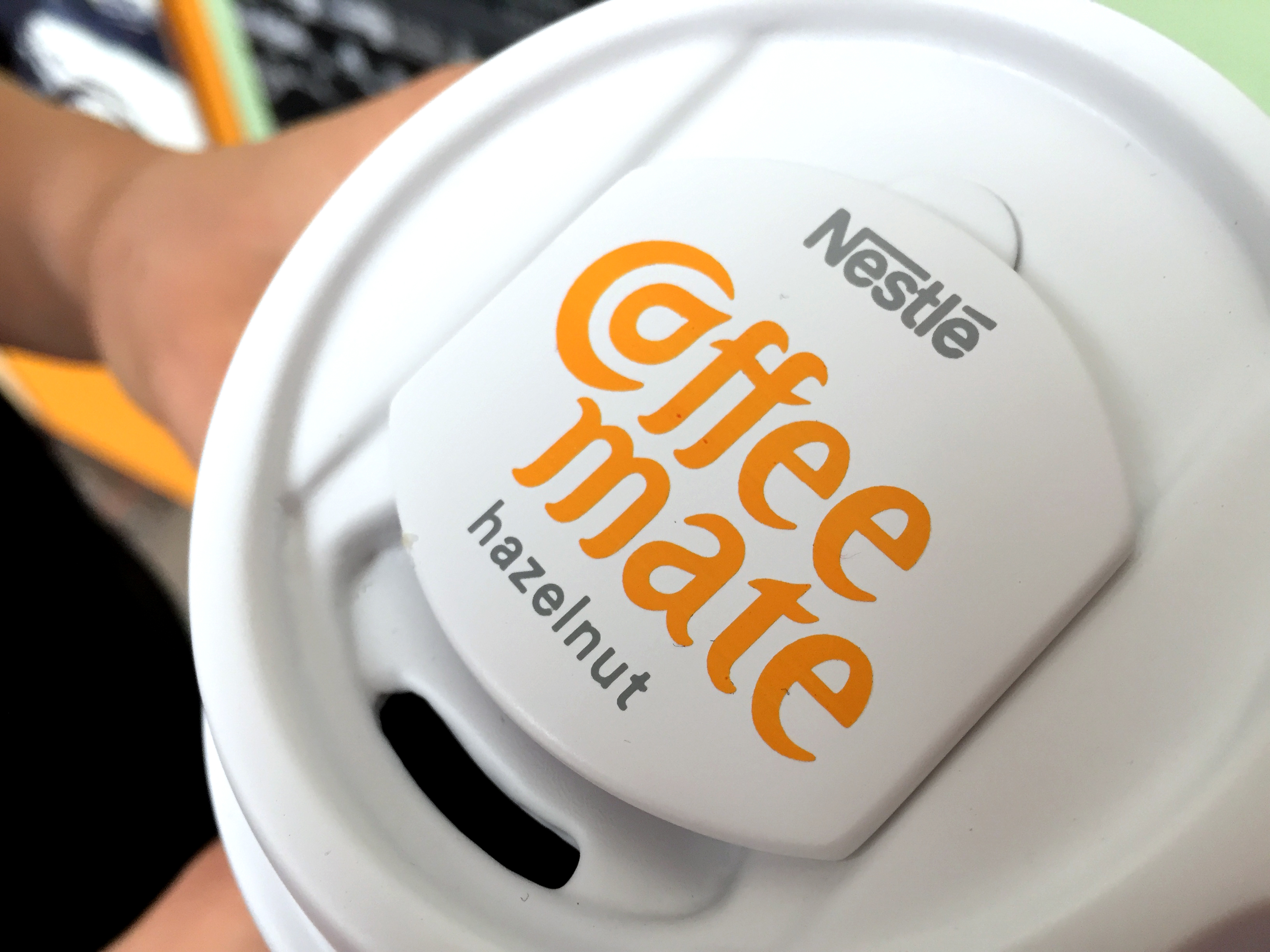 After exploring many different types of logo, we realize that redoing the logo completely and tearing it off from its original root will cause so much risk to the marketing field. Therefore, we decided that the current logotype should remain, and our job is to improve and refine that to fit our concept.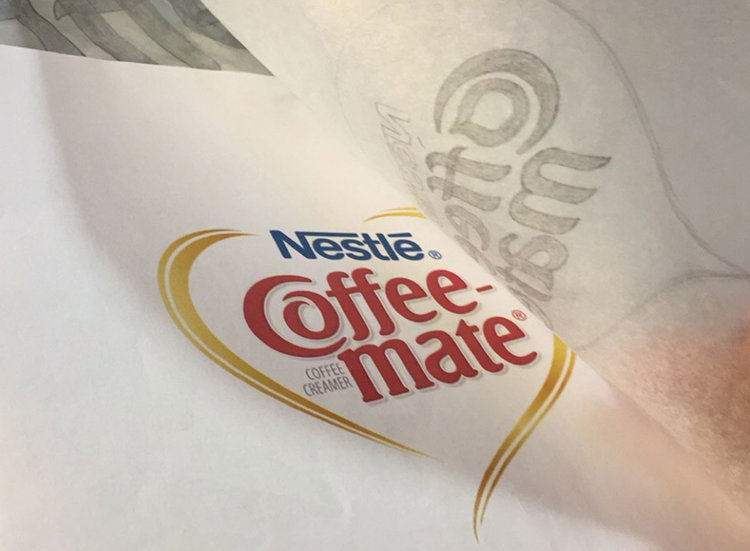 Ad Campaign
We also created ad campaigns that each represent our products. The ad aims to show the uniqueness that each product offers, and how differ each brand is from one another.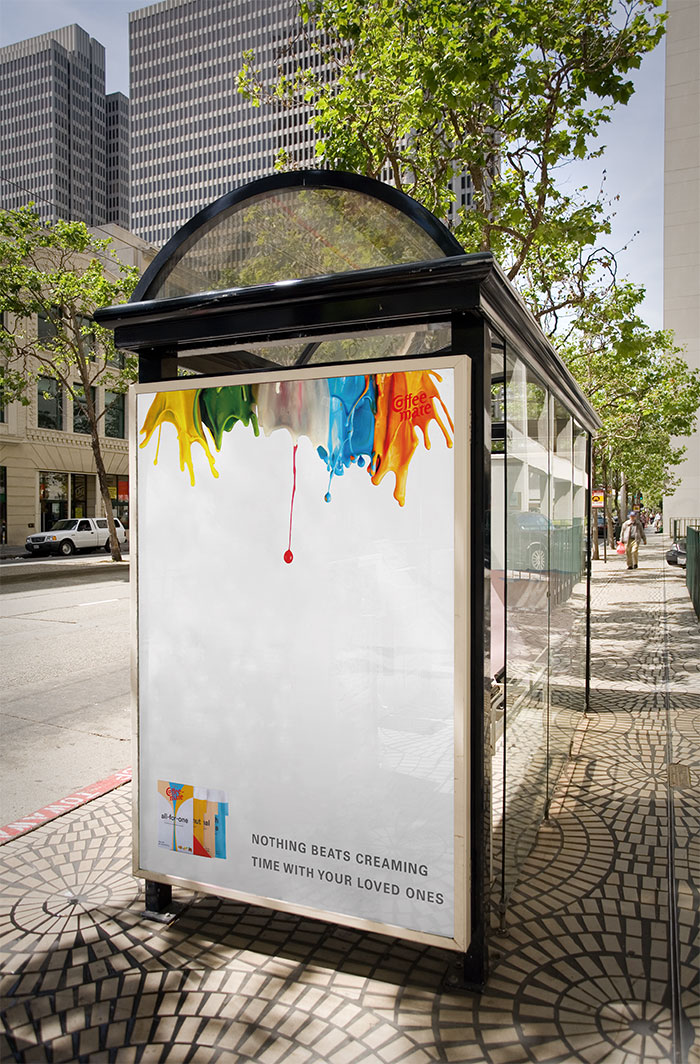 Installation Building
After we have all the products done, sanded, and ready for presentation, we began setting up our presentation wall. Each product was to be placed in its own panel. The colors represented those on the packaging.
Presentation Day
Finally, on the fourteenth and final week of the project, we were proud to present our insights, ideas, and proposals for the project. We presented the final 3D printed product prototypes. Each product comes with each retail proposals.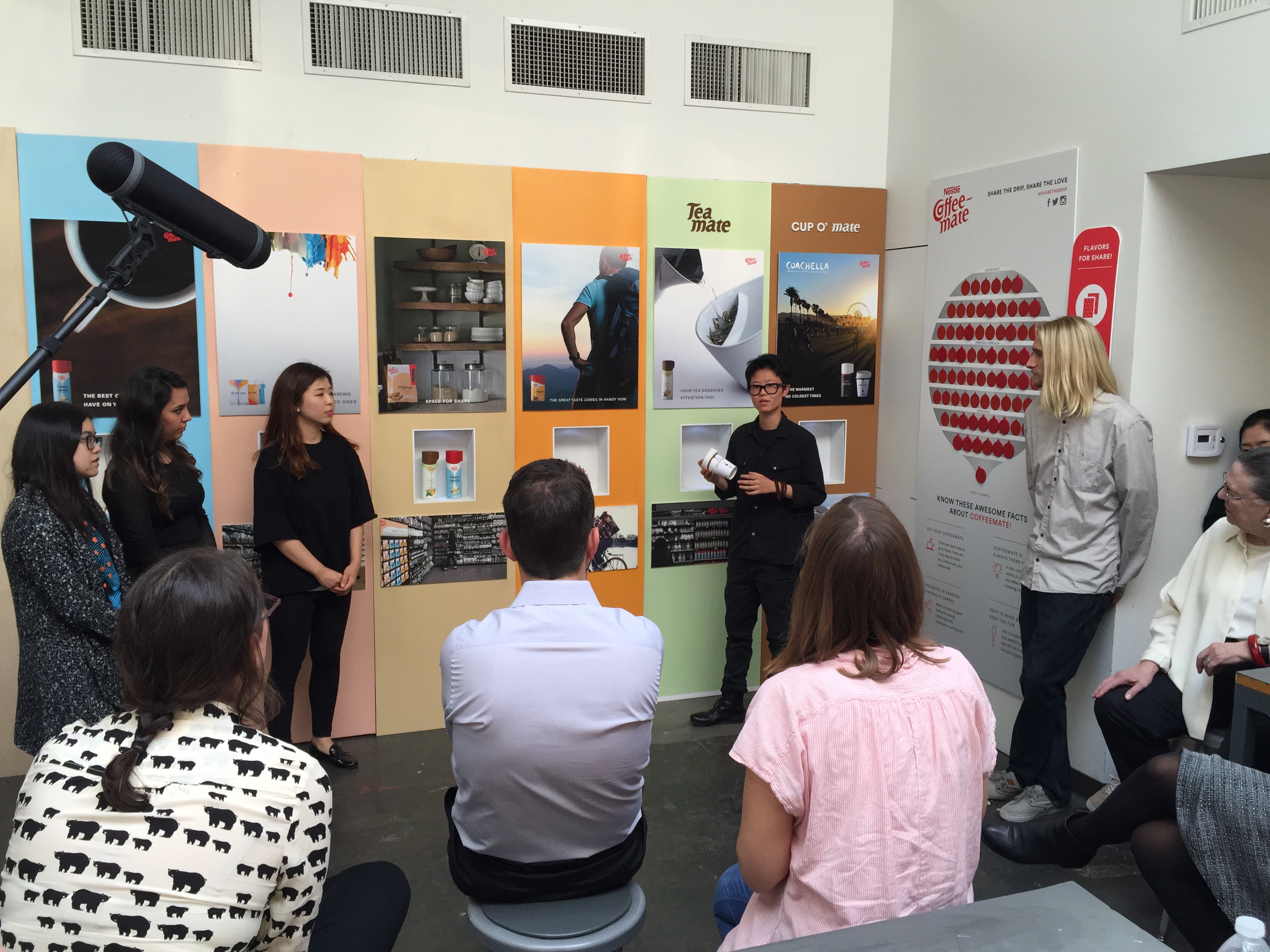 Put the stress and challenges aside, we definitely had tons of fun working on this project. We hope that our proposals will bring new insights to the current Coffeemate and will therefore bring a fresh coffee creaming experience as
we all aim for.