Odysee Education

BRAND IDENTITY, STRATEGY, UI/UX DESIGN, ART DIRECTION
2021
BRAND AND UI/UX DESIGN TEAM:
Supervisor: Paul Sidharta
Art Director, Brand Designer, UI/UX Designer: Carissa Atrianty

MARKETING AND PRODUCTION:
Photography and Social Media:
Studio Lieve team under the creative direction of Elvina Lie
Web Developer: Nuary Pradipta

THANKS TO:
Christiano Alfin
Elvina Lie
Ayundari Gunansyah
Diana
and the entire Odysee team
Redefining Indonesia's much afixed education system is nothing but a precarious journey, and to enliven that vision, Odysee Education primarily embraces three core audiences in the industry: school operators, educators, and students to offer consultations on curriculum, launch training programs, and provide creativity-inducing classes with cutting-edge technology. Subsidiaries such as foreign language classes and talent showcases for the young ones are among those at the horizon as well.
The logo takes a more modular, dynamic approach, focusing on Odysee taking educational institutes on a creative journey depicted through building blocks. The building blocks consist of individual pieces representing notions that Odysee stands for.
Odysee is currently operating under
Ad Astra School
, in which you can see the branding implementation in situ.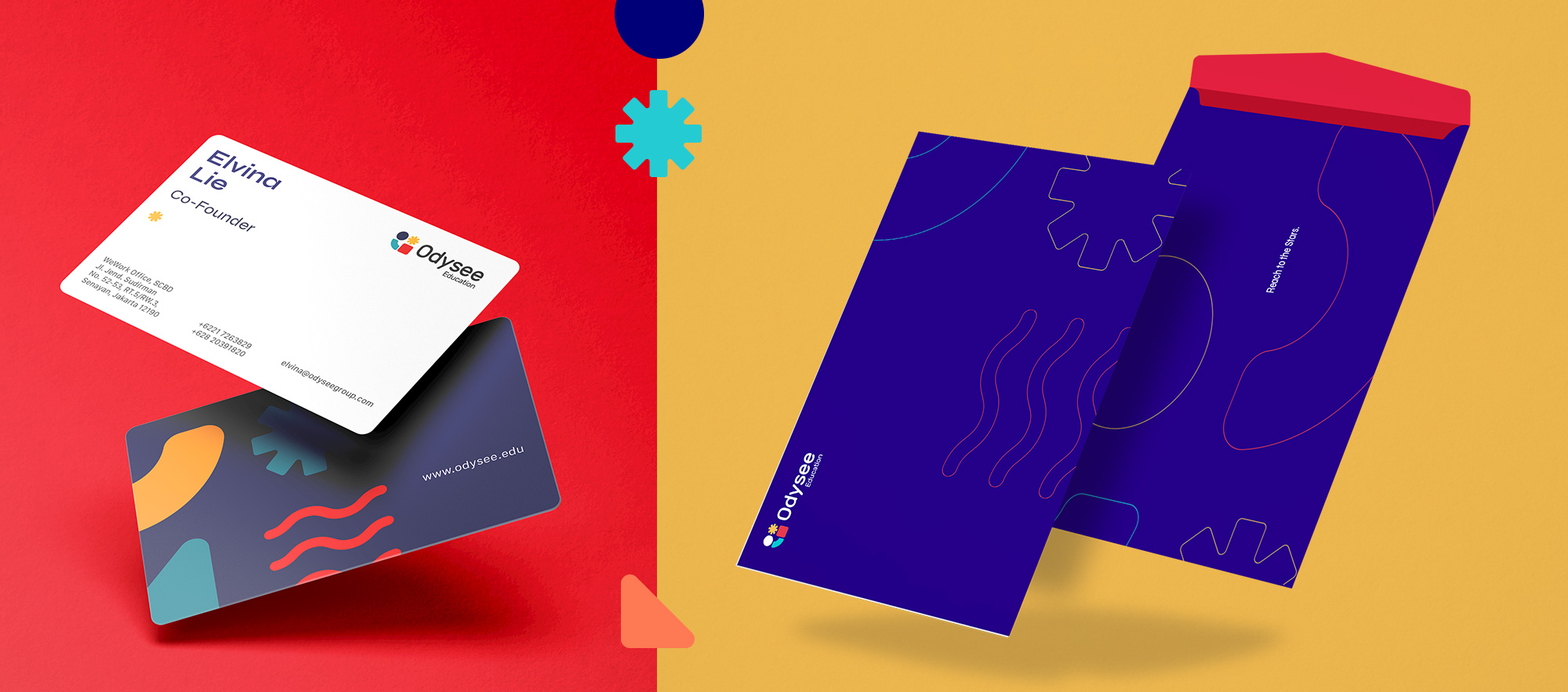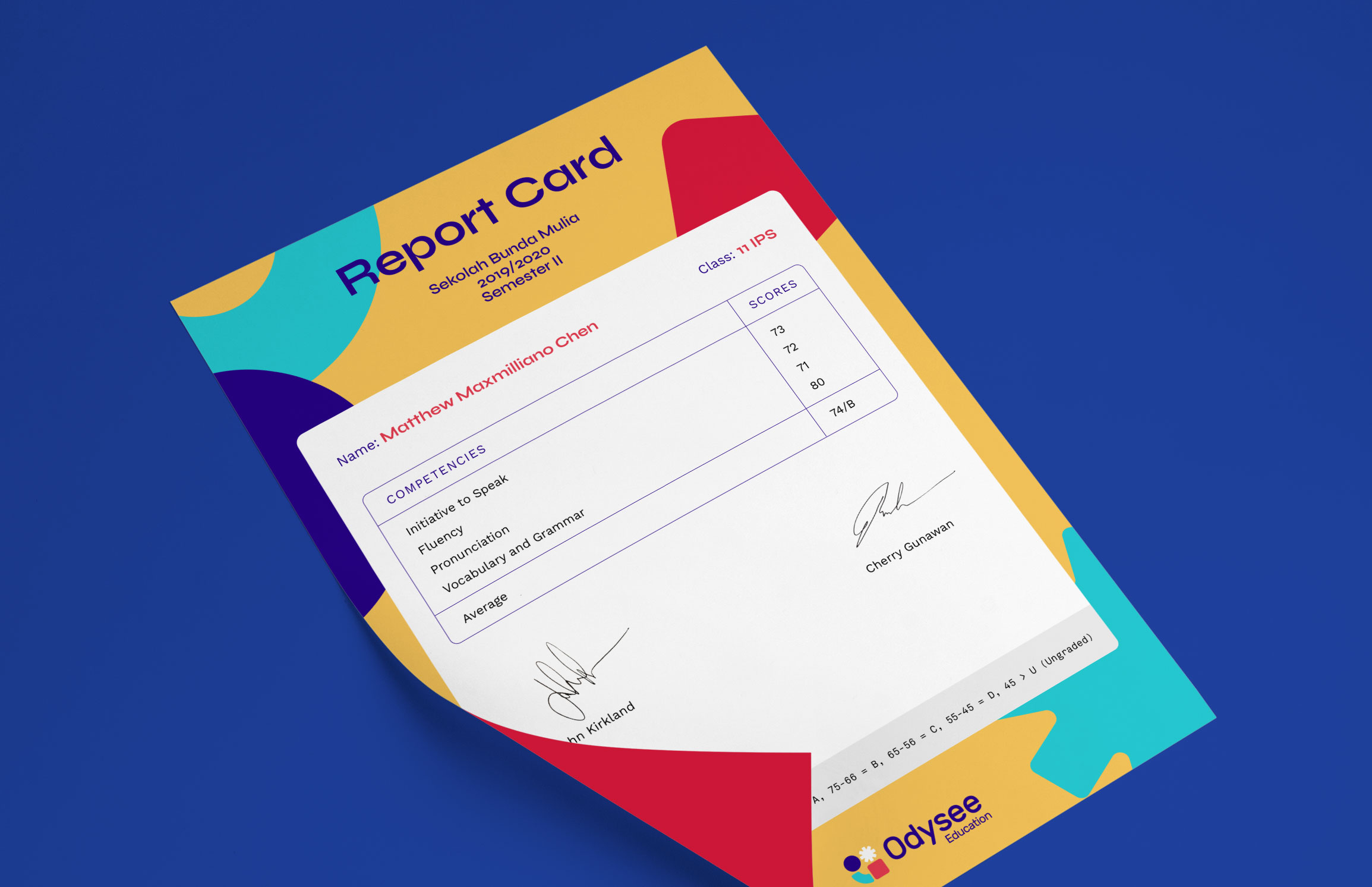 More website content to come